MISC.SHOWS/THEATRE/MUSICALS

JUST IMAGINE (Website / YouTube / YouTube)

"Just Imagine the Show is the extraordinary rock �n� roll celebration of the life and music of John Lennon starring look-and-sing-alike artist Tim Piper. This is not a tribute band. It is an exciting multi-media show for all ages."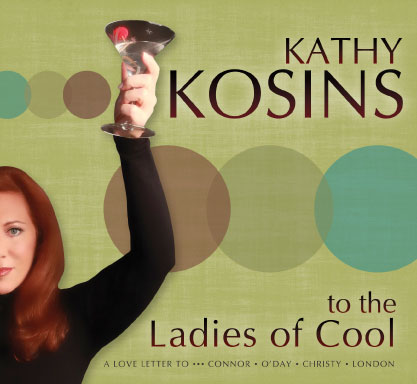 Kathy Kosins presents "THE LADIES OF COOL" (Website)
Singing songs in the tradition of Julie London, Anita O'Day, June Christy, and Chris Connor.

"A Detroit, Michigan native, Kathy Kosins has explored the vocal jazz idiom of the West Coast 'cool school,' with particular emphasis on those extraordinary singers of the 1940s and 1950s that were household names to jazz and pop fans alike in that era. Kathy is an accomplished interpreter of jazz, who has a voice and style that shares that intimate and alluring quality found in The Ladies of Cool." - Ron Weber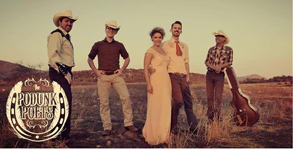 THE PODUNK POETS (Website)

"THE PODUNK POETS A fun and entertaining duet-fronted band with a classic, yet fresh country feel. They create original music (and perform select covers), inspired by their love of the classic of country duet legends such as Loretta Lynn and Conway Twitty."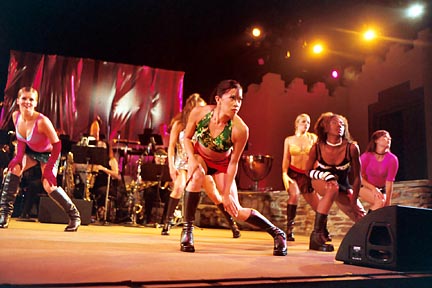 ORCHESTRE SURREAL (Website)

"Schoenberg (Ross Wright) and company have made a name for themselves, both as superb musicians and as performance artists who bring a robust theatricality and strong visual elements to the stage."
-- Jane Emery/L.A. Splash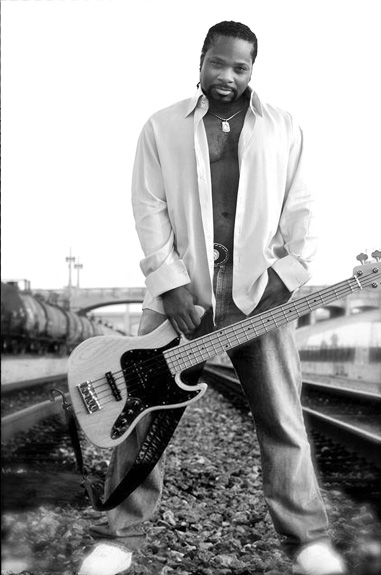 LOVE & OTHER SOCIAL ISSUES (Website)

A play in one act by Malcolm-Jamal Warner

"Malcolm-Jamal Warner has emerged from his callow Theo Huxtable persona, exuding a confident maturity, intense sensuality and a facile ability to weave words into capticvating odes..." -- Julio Martinez/Variety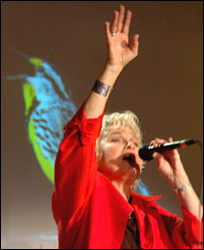 JAZZ AVIARY (Website)

"Jazz vocalist Susan Krebs has conceived and performed a thoroughly unique show that is innovative, mind stretching, and simply beautiful! ...This is an astounding production that must be experienced to be felt and understood." -- LA Jazz Scene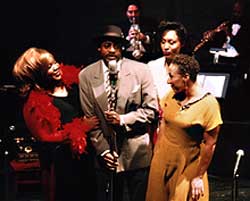 LEGENDS IN LIVING COLOUR (Website)

Formerly known as Dark Legends in Blood is "...a clever combination of comedy and mystery celebrating the exhilarating and soulful music of the 1940s and 1950s as performed by skilled singer/actors delivering engaging characterizations of five real-life legends of the era: Lena Horne, Etta James, Billie Holiday, Cab Calloway and Louis Jordan"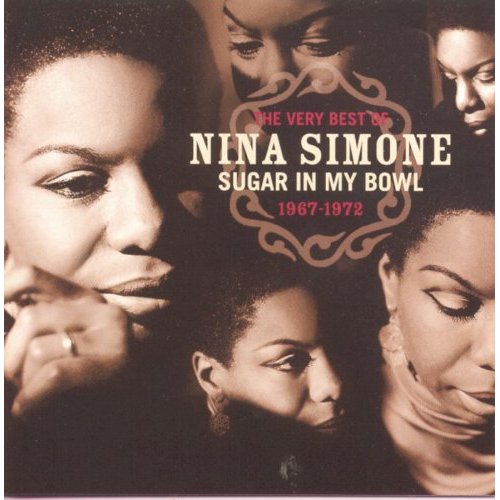 TRIBUTE TO NINA SIMONE

Internationally acclaimed, juno nominated vocalist Ms Jeri Brown celebrates the music of the late great Nina Simone. Accompanied by guitar or with her trio. Ms Brown performs music from her popular CD Sempre Nina.



THE CONDUCTORS (Video)
THE CONDUCTORS are a unique train-themed band that delivers family-friendly entertainment to kids and their grown-ups by the train-load! With the world�s only steam-puffing locomotive drum set and their lively Railroad costumes, props, and stage personas, The Conductors are as visually engaging as they are musically enjoyable to hear.